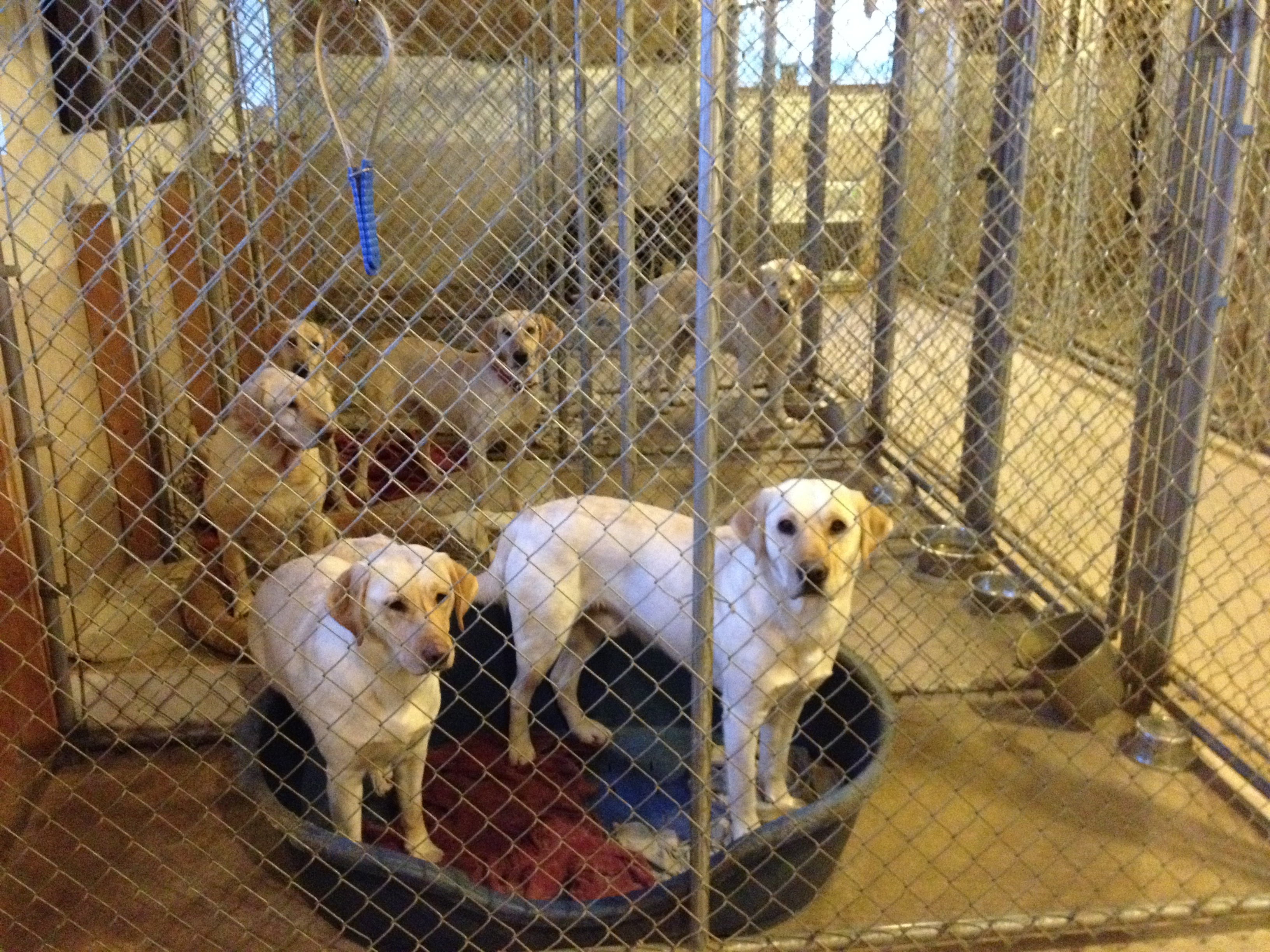 At our kennel the dogs are taken outside to walk, play and socialize in a supervised environment throughout the day and evening.
We welcome all breeds, ages, shapes, and sizes of dogs, All dogs receive plenty of attention and exercise.
Inside our kennel the dogs stay in individual 4' by 8' runs. If you have two or more dogs it is possible for them to share a run.
The kennel is kept at a comfortable temperature year round with air conditioning in the summer and heating in the winter. The kennel is kept as clean and odour free as possible.
Once we get to know your dog they may be taken on a walk or swim outside of the fenced area. We have over 200 acres of farmland and lake front for them to explore on extended group walks.